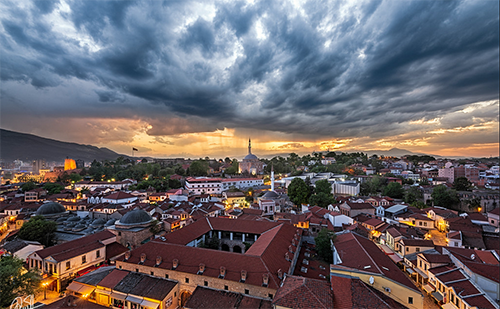 SKOPJE - our old city
Skopje's Old Town has always had a charm and appealed to visiting tourists as a beautiful place to take a walk, shoot some photos, buy some traditional craft-works and possibly enjoy an authentic meal.
And then suddenly things picked up a bit. It all started from one or two bars that opened at the peak of Old Town and, as we Internet folks like to say, it went viral.
Numerous cafes, restaurants and bars started (re)opening and Old Town got its long lost vibe back. Whether you are a coffee addict, a night-life party animal, a food and drink connoisseur – Old Town is perfect for you.
Want to try authentic Macedonian kebaps, drink a nice cup of Turkish coffee or tea, try traditional Macedonian and Turkish cuisine, or see handmade clothing? No problem, because that is all within a 200 meter reach.
Yes, I love Old Town. I love it for the secret places, I love it for the food and drink, and for moments such as the ones in my photo.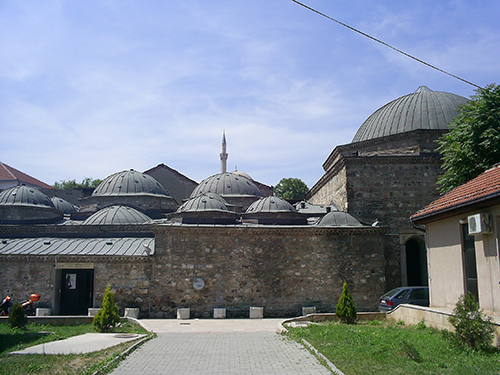 The Ottoman architecture is predominant in the Old Bazaar, although remains of the Byzantine architecture are evident as well, while the most recent reconstructions lead to the application of elements specific to the Modern architecture.
Most of the buildings that once were used to host the travellers or as hamams[disambiguation needed] for the political dignitaries were transformed into museums and galleries, which today are used with the main purpose to host art exhibitions, concerts and other cultural events.
Nowadays, however, the place and its proximity are still home to several mosques, türbes, two churches and a clocktower, that together with the buildings of the Museum of Macedonia and the Museum of Modern Art form the core of the modern bazaar.
The Museum of the Skopje Old Bazaar, situated in Suli Han, includes collections of artifacts that evidence the life within the bazaar, its development, and the crafts that were practiced during its history.On 13 October 2008
The Macedonian Parliament adopted a law recognising the Skopje Old Bazaar as a cultural heritage of particular importance for the country with a permanent protection.